Boat Rides and Instruction
Boat Rides and Instruction
Enjoy Boating and Sailing on the Bay at Yokohama
The Yokohama Bayside Marina venue will again host boat rides and instruction programs, featuring short Tokyo Bay cruises on large cruisers and also an experience of what it takes to run a sailing yacht. There will also be a mini-cruise program this time for license holders with little firsthand experience. We hope you take the opportunity to attend!
Details are scheduled to be posted in early February 2020.
Captain Experience (reservation required)
Aimed at helping people take their first step toward becoming full-on boating and marine recreation enthusiasts, this cruising experience is for those who are looking to get a boat license and want to know what operating a boat is like. Even people without a license will get a chance at the controls.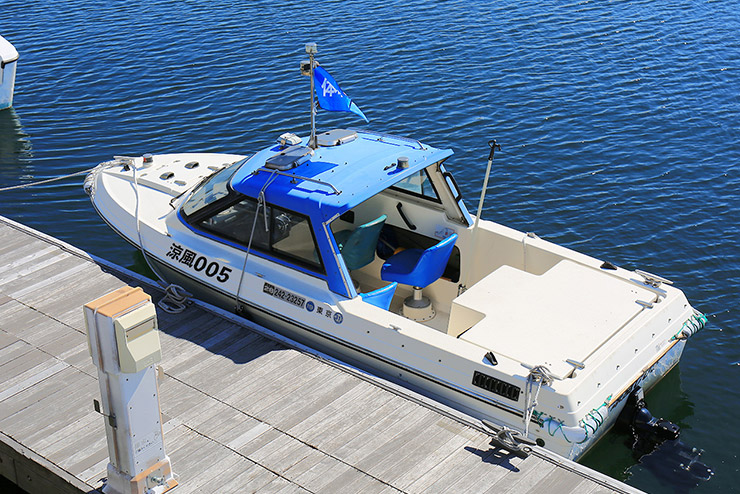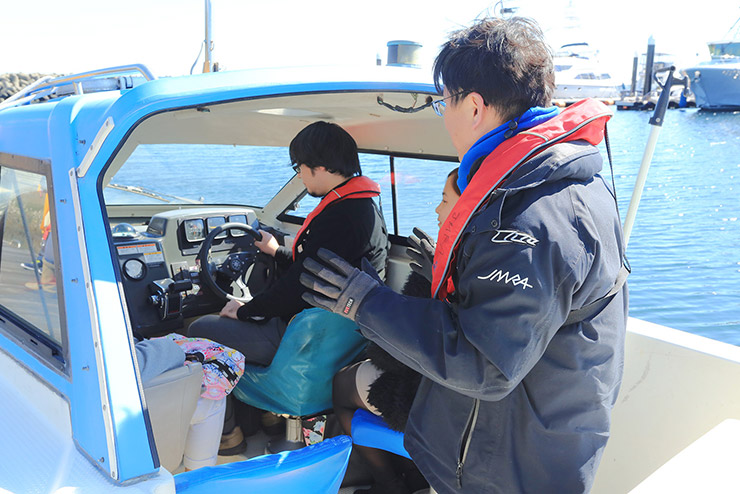 Boat Piloting Lesson (boat operator license required)
This program is for people who have a license but have only run a boat in the license test, license holders who have ridden on boats but never had the chance to operate one, or license holders who want a refresher on the basics of boat operation. Participants will receive instruction on important safety checks and get key boat operating tips.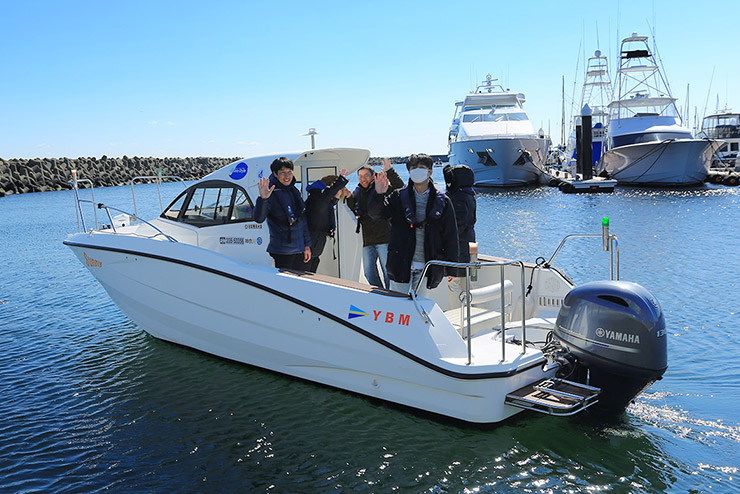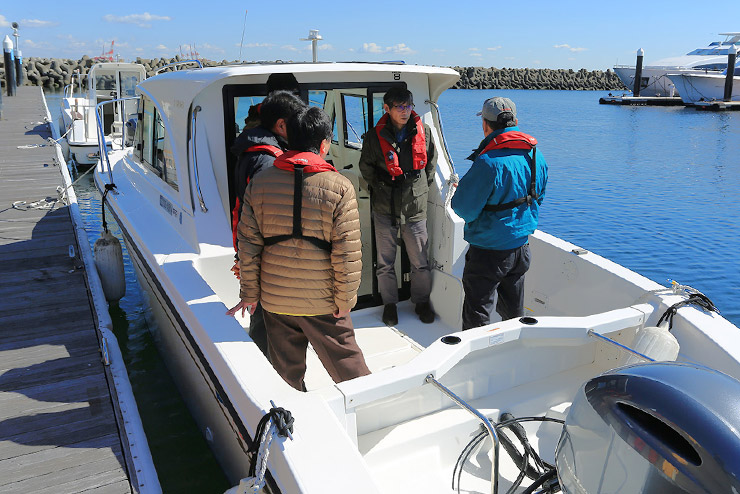 Tokyo Bay Advanced Boating Course (reservation required)
After a classroom lecture, participants get a roughly hour-long cruise on Tokyo Bay, where they will learn important points of caution when underway and when using the bay's primary waterways (Uraga Channel). Using a large cruiser, you will learn the points of caution when leaving pier and docking, and the rules of navigation on Tokyo Bay.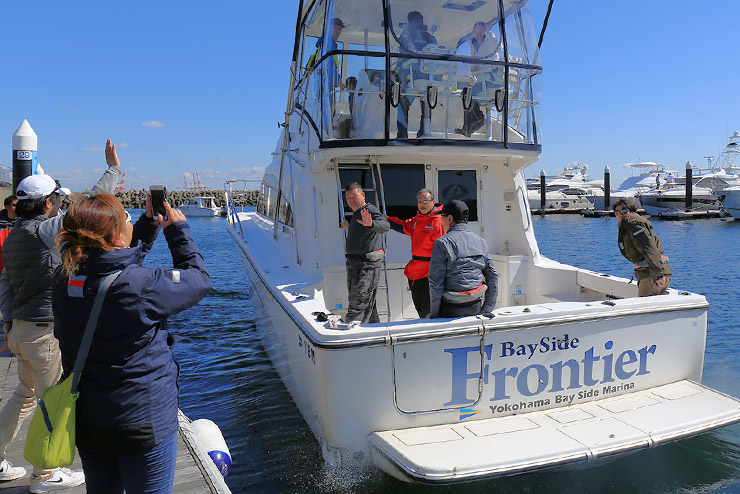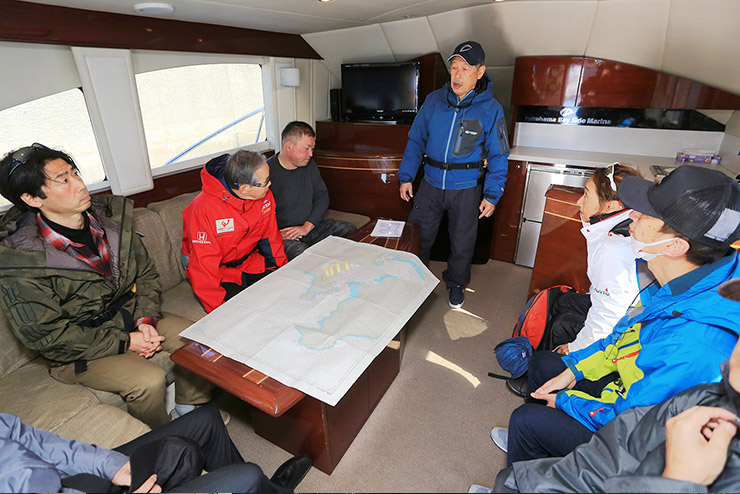 Sailing Cruiser Experience (reservation required)
This program will be conducted based on the curriculum from Canada's International Sail & Power Association (ISPA). Participants will learn about raising and trimming the sails, tiller work, etc., out on the water in a sailing cruiser.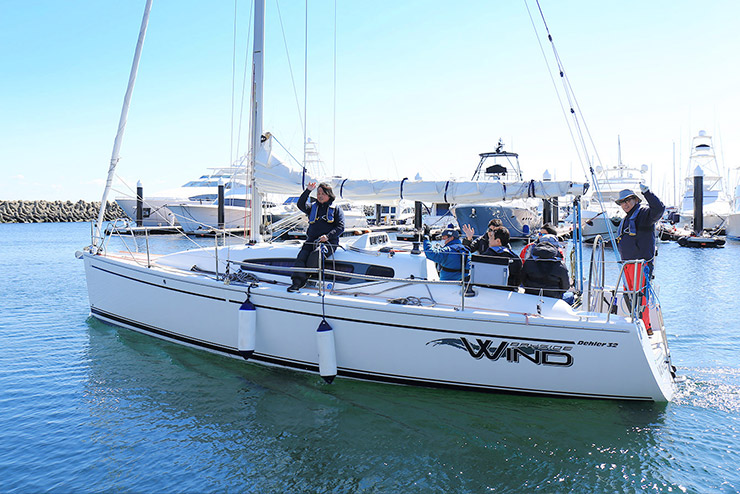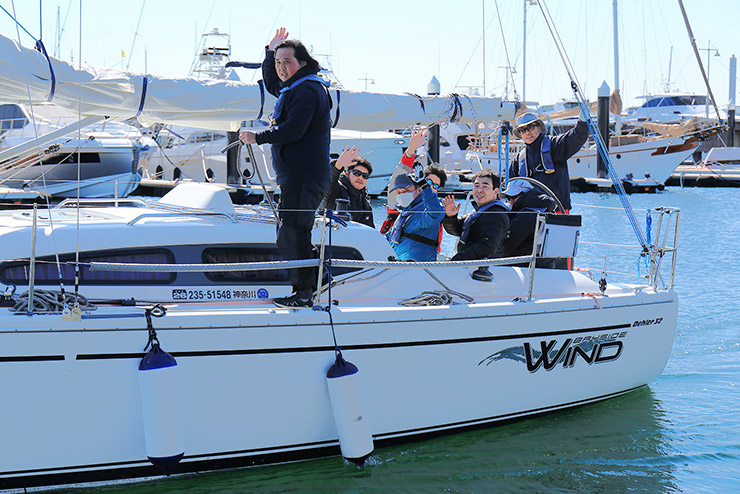 *Prior reservations are required for each program.
*Program content may change without prior notice.
*The photos above are from the 2019 Boat Show and some may be for illustrative purposes only.